Dear Team,

I returned from Africa this month and this is to let you know that our Humanitarian projects are progressing very well. Most of the attention was given to the Ssejinja Junior Academy and below are the accomplishments;
1. We commissioned the Ssejinja Junior Academy this January 2018.
2. Painted the school/classrooms.
3. Commissioned the borehole.
4. Purchased play time items i.e. swings for the children.
5. Renovated the teachers quarters and installed solar panels for lighting.
6. Recruited 2 teachers to run the school.
7. Purchased educational materials for both teachers and students.
8. Donated soccer balls to the community.
9. We also opened up the Henry Lewis Educational Centre.

We continue to thank you so much for all the support and advice you give to the Foundation, and we will always be grateful to you.

Please find below pictures of some of the activities mentioned above.
​"I have walked that long road to freedom. I have tried not to falter; I have made missteps along the way. But I have discovered the secret that after climbing a great hill, one only finds that there are many more hills to climb. I have taken a moment here to rest, to steal a view of the glorious vista that surrounds me, to look back on the distance I have come. But I can only rest for a moment, for with freedom come responsibilities, and I dare not linger, for my long walk is not ended." -- Nelson Mandela
Powered by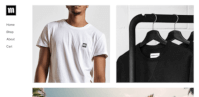 Create your own unique website with customizable templates.